Vishay Intertechnology to Showcase Latest MOSFET, IC, Passive Component, and Diode Technologies at APEC 2019
Highlighted Applications to Include DC/DC Conversion, Power Factor Correction, Energy Storage, Current Limiting, Temperature Sensing, and More
/EIN News/ -- MALVERN, Pa., March 12, 2019 (GLOBE NEWSWIRE) -- Vishay Intertechnology, Inc. (NYSE: VSH) today announced its product lineup for the Applied Power Electronics Conference and Exposition (APEC) 2019, taking place March 17-21 in Anaheim, California. Exhibiting in booth 411, Vishay will highlight its latest industry-leading power IC, passive component, diode, and MOSFET technologies for a wide range of applications.

Vishay Siliconix power ICs on display at APEC 2019 will include the SiC9xx microBRICK™ family of high efficiency DC/DC buck regulators. The industry's smallest such devices to feature integrated magnetics, the cost-effective solutions combine a robust design with ease of use for telecommunications, industrial, and server applications. Also on display will be 80 A SiC8xx VRPower® smart power stages. Utilizing Vishay's latest 25 V and 30 V trench MOSFETs, the devices offer 95 % peak efficiency and high accuracy of ± 3 %.
Highlighted Vishay Siliconix power MOSFETs will feature a variety of advanced packages that enable high efficiency and increased power density. Devices on display will include fourth-generation 600 V E Series MOSFETs with extremely low on-resistance from 23 mΩ to 1450 mΩ and the industry's lowest FOM (gate charge times on-resistance figure of merit) for PFC and hard-switched DC/DC converter topologies. For industrial motor drive control, solar micro inverters, and wearables, low voltage TrenchFET® Gen IV devices will be on display that offer on-resistance down to 0.58 mΩ and the industry's lowest QOSS times on-resistance FOM.
Featured Vishay Semiconductors diodes will include new FRED Pt® Gen 5 1200 V Hyperfast and Ultrafast rectifiers for PFC and output rectification stages. Delivering the best conduction and switching loss trade-off for devices in their class, the 30 A and 60 A rectifiers offer up to 15 % greater efficiency than competing silicon solutions. Also on display will be TMBS® devices in the SlimDPAK (TO-252AE) package, standard recovery rectifiers with ESD capability in the low profile SMPA (DO-221BC), and FRED Pt® Ultrafast devices with current ratings to 2 A in the MicroSMP (DO-219AD). Highlighted modules will include 650 V Ultrafast, single-phase bridge and 1200 V standard dual-mode devices in the SOT-227, while high voltage thyristors and diodes with AEC-Q101 qualification will be available in four package options.
Passive components on display will comprise a wide variety of Vishay's capacitors, resistors, and inductors. Vishay BCcomponents will showcase new miniature snap-in and screw-terminal aluminum capacitors and X1, X2, and Y2 EMI suppression film devices qualified to IEC 60384-14: 2013 / AMD1: 2016 grade IIIB, in addition to ceramic safety capacitors with the ability to pass an 85 / 85 1000-hour test and ENYCAP™ electrical double-layer energy storage devices. Ceramic disc capacitors will include new Vishay Cera-Mite screw-mounting devices with voltage ratings to 50 kVDC (34 kVRMS) and radial-leaded Vishay Roederstein capacitors with industry-high capacitance of 2 nF at 15 kV rated voltage in compact sizes. Vishay Roederstein will also highlight AC filer and DC-Link metallized polypropylene devices. For transportation, industrial, and alternative energy applications, Vishay ESTA will showcase water cooled induction heating capacitors, devices for power electronics, 3-phase assemblies, and LVAC power capacitors with ESTAspring, the industry's first lever-operated spring terminal connection.
Highlighted resistors will include new Vishay BCcomponents VDR metal oxide varistors (MOV) with operating temperatures to +125 °C and surge capability to 13 kA. Featured thick film devices will include Vishay Techno high and medium voltage chips and dividers, pulse-proof Vishay Draloric resistors, AEC-Q200 qualified Vishay Sfernice devices, Vishay MCB power resistors, and Vishay Dale aluminum nitride devices. Thin film resistors will consist of Vishay Dale high power chips and Vishay Beyschlag / Draloric AEC-Q200 qualified chips and MELF devices. In addition, Vishay Draloric will showcase wirewound safety fusible resistors and compact aluminum-housed devices, while Vishay Milwaukee exhibits dynamic braking and neutral grounding resistors and Vishay MCB highlights water cooled devices with power to 9000 W. For temperature sensing, Vishay BCcomponents AEC-Q200 qualified NTC lug sensors and thermistor dies will be on display, as well as the PTCEL inrush current limiter for energy load-dump.
Vishay Dale's lineup of low profile, high current inductors will feature Automotive Grade IHLP® series devices with operating temperatures up to +180 °C in nine footprint options and 18 height profiles; IHLE series inductors with integrated e-field shields for EMI reduction; and IHDM series power inductors featuring powdered iron alloy core technology for stable saturation performance. Vishay Custom Magnetics solutions on display will include new miniature planar gate drive transformers for buses up to 1200 V and hybrid planar transformers with high power density and a low package height of only 16.5 mm.
Vishay will also provide several product demonstrations in its booth, including the Vishay Techno CDMM thick film surface-mount chip divider; Vishay Beyschlag MELF resistors; Vishay Dale RCP thick film and PCAN thin film high power, surface-mount chip resistors; Vishay BCcomponents 196 HVC ENYCAP™ hybrid energy storage capacitors; Vishay Dale IHLE inductors; Vishay Custom Magnetics TPL series hybrid planar transformers; and Vishay Siliconix microBUCK® and microBRICK™ power ICs.
As the premier event in applied power electronics, APEC focuses on the practical and applied aspects of the power electronics business. More information on the conference and exposition is available at http://www.apec-conf.org/.
Vishay Intertechnology, Inc., a Fortune 1000 Company listed on the NYSE (VSH), is one of the world's largest manufacturers of discrete semiconductors (diodes, MOSFETs, and infrared optoelectronics) and passive electronic components (resistors, inductors, and capacitors). These components are used in virtually all types of electronic devices and equipment, in the industrial, computing, automotive, consumer, telecommunications, military, aerospace, power supplies, and medical markets. Vishay's product innovations, successful acquisition strategy, and "one-stop shop" service have made it a global industry leader. Vishay can be found on the Internet at www.vishay.com.
ENYCAP is a trademark and FRED Pt, TMBS, and IHLP are registered trademarks of Vishay Intertechnology.
microBRICK is a trademark and TrenchFET, VRPower and microBUCK are registered trademarks of Siliconix incorporated.
Vishay on Facebook: http://www.facebook.com/VishayIntertechnology
Vishay Twitter feed: http://twitter.com/vishayindust
Share it on Twitter: http://twitter.com/intent/tweet?text=.@vishayindust to Showcase Latest MOSFET, IC, Passive Component, and Diode Technologies at APEC 2019 - http://bit.ly/2SPlWgw
Link to company graphic:
www.redpinesgroup.com/Vishay/Vishay-APEC2019.jpg
For more information please contact:
Vishay Intertechnology
Peter Henrici, +1 408 567-8400
peter.henrici@vishay.com
 or
Redpines
Bob Decker, +1 415 409-0233
bob.decker@redpinesgroup.com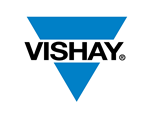 Powered by


EIN Presswire does not exercise editorial control over third-party content provided, uploaded, published, or distributed by users of EIN Presswire. We are a distributor, not a publisher, of 3rd party content. Such content may contain the views, opinions, statements, offers, and other material of the respective users, suppliers, participants, or authors.
Submit your press release