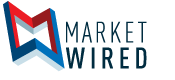 KEMET to Reveal Advanced Ceramic Capacitor Technology at APEC 2016
New High-Stability Dielectric Extends Application Reach of Compact, Cost-Effective Class-1 MLCCs
/EINPresswire.com/ -- GREENVILLE, SC--(Marketwired - March 16, 2016) - KEMET (NYSE: KEM) is to preview new multilayer ceramic capacitors (MLCCs) featuring its advanced U2J Class-1 dielectric technology at the 2016 IEEE Applied Power Electronics Conference and Exposition (APEC). The event will take place at the Long Beach Convention and Entertainment Center, California, from March 20-24 (Booth 1753, Hall C).
Also displayed at the booth are KEMET's F862 enhanced polypropylene film capacitors, which deliver superior performance in high-humidity or series-coupling applications. When used as X2 capacitors in equipment deployed in harsh environments, such as smart meters, F862 devices can achieve life ratings over 15 years compared to standard capacitors that may last only two or three years.
In addition, KEMET is demonstrating its new electronic components smartphone/tablet app, which provides access to over 350 capacitor and electronic component datasheets directly on the user's device. The app also features CapacitorEdge®, a parts finder capable of searching KEMET's database of nearly 6 million part numbers, as well as the Engineering Center online educational resource for designing with passive components, and the K-SIM simulator for analyzing capacitor performance over a variety of conditions. Boosting the value of the booth demonstration, KEMET Technical Marketing Engineer Wilmer Companioni will describe the tool while presenting the exhibitor seminar Methods and Techniques for Simulating Capacitor Behavior, in room 102AB on Tuesday March 22nd, 3:45-4:15pm.
About KEMET
KEMET Corporation is a leading global manufacturer of electronic components that meet the highest standards for quality, delivery and service. The company offers its customers the broadest selection of capacitor technologies in the industry across all dielectrics, along with an expanding range of electromechanical devices, electromagnetic compatibility solutions and supercapacitors. KEMET's corporate headquarters are in South Carolina; the company also operates manufacturing facilities, sales and distribution centers around the world. KEMET's common stock is listed on the NYSE under the symbol "KEM." Additional information about KEMET can be found at http://www.kemet.com.
Cautionary Statement on Forward-Looking Statements
Certain statements included herein contain forward-looking statements within the meaning of federal securities laws about KEMET Corporation's (the "Company") financial condition and results of operations that are based on management's current expectations, estimates and projections about the markets in which the Company operates, as well as management's beliefs and assumptions. Words such as "expects," "anticipates," "believes," "estimates," variations of such words and other similar expressions are intended to identify such forward-looking statements. These statements are not guarantees of future performance and involve certain risks, uncertainties and assumptions, which are difficult to predict. Therefore, actual outcomes and results may differ materially from what is expressed or forecasted in, or implied by, such forward-looking statements. Readers are cautioned not to place undue reliance on these forward-looking statements, which reflect management's judgment only as of the date hereof. The Company undertakes no obligation to update publicly any of these forward-looking statements to reflect new information, future events or otherwise.
Certain risks and uncertainties that could cause actual outcome and results to differ materially from those expressed in, or implied by, these forward-looking statements are described in the Company's reports and filings with the Securities and Exchange Commission.
CapacitorEdge® is a registered trademark of KEMET Corporation.
Contact for editors:
Dr. John C. Boan, KEMET
Tel: +1 954 766 2813
Email: JohnnyBoan@kemet.com


Powered by


EIN Presswire does not exercise editorial control over third-party content provided, uploaded, published, or distributed by users of EIN Presswire. We are a distributor, not a publisher, of 3rd party content. Such content may contain the views, opinions, statements, offers, and other material of the respective users, suppliers, participants, or authors.
Submit your press release